PEST O SHIELD - MOSQUITO ELIMINATOR
Mosquitoes being a blood eating pest, whose tube like mouth parts pierce the skin and cause an irritating rashes. The routine bites of mosquitoes are extremely harmful and may transmit disease such as malaria, dengue fever, low blood pressure, etc.. They lay eggs in stagnant water, plants, lakes, plastic buckets, flower pot saucers... and are a biggest and serious nuisance to deal with.
Treatment Details:
Pest O Shield's Mosquito Management service comprises of fogging the whole property periphery with standard quality insecticides and spray treatments where there is stagnant water, small plants in order to terminate mosquito larvae.
PEST O SHIELD - BEDBUGS ELIMINATOR
Bedbugs are often reported to be found when sanitation conditions are poor. They live feeding only on blood. They reside in tiny cracks in furniture as well as on textiles and upholstered furniture. They do not build nest, but live in huge groups. They tend to be most common on sofas, curtains; carpet's and corner of wall papers. Bedbugs live for months without feeding, but lay hundred of eggs in a short period.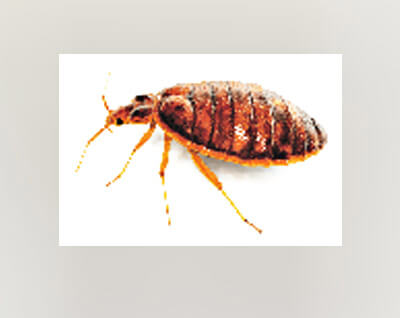 Treatment Details:
Pest O Shield's Bedbugs Eliminator comprises of spraying standard strong quality insecticides on the infected areas like sofas, cushions etc. For best results, post-treatment the place should preferably be kept shut for a couple of hours. Infected linen or sofa cover should be washed in steaming hot water.
PEST O SHIELD - RODENT ELIMINATOR
Rodents have been known to damage buildings, contaminate food and also a major reason to cause fire by gnawing the cables of electrical wiring. They're diverse; the rodent family includes rats, mice, bandicoots, gophers, and more. They're also adaptable, extremely fertile (A pair can multiple to 1200 in a year); several dreaded disease including Leptospirosis are transmitted due to them. Thus controlling them is a real challenging task.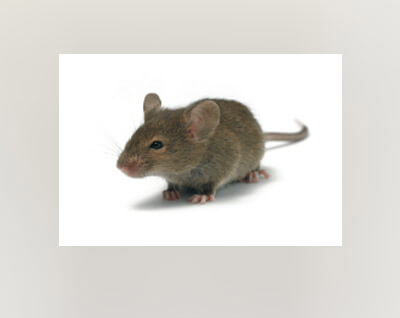 Treatment Details:
Pest O Shield's Rodent Management service comprises of understanding & tracking the path of these rodents by trained technicians and then laying baits and traps accordingly. Periodic replenishment and relaying of baits would be monitored. Our team is confident of eradicating this menace completely thereby saving you from renovation expenses.
PEST O SHIELD - TERMITES ELIMINATOR
Termites are known for damaging all kind of woods including the tables, shelves, storage doors, etc... They feed on cellulose for nutrition; and it is that cellulose is found in woods. The threats of infestation caused by termites are on higher note. They leave a "chemical trail" for others to follow. They only need a crack to gain entrance into your restaurant, once in, they can infest everything. Termites work 24 hours a day without resting.
Treatment Details:
Pest O Shield's Termite Management service comprises drilling holes at skirting level/ junction of wall and floor & injecting these holes with termiticide and sealing them. This makes a completely undetectable chemical barrier for your property. We also treat woodwork with chemicals to kill termites and protect it from any further attacks.
PEST O SHIELD - COCKROACH ELIMINATOR
Cockroaches enter your building through cracks and drain pipes. Many diseases including allergies and asthma are caused through them. They remain active and keep multiplying all over the year. They are known for flying berserk everywhere, emitting unpleasant odors and making chirping noise, which can easily create havoc at your home.
Treatment Details:
Pest O Shield's Cockroach Management Service comprises of odorless Spray and Gel treatment thereby not causing irritation to humans. Doing this will also keep Ants and Spiders at bay.
PEST O SHEILD B 1/302, Saraf Chaudhari Nagar, Thakur Complex, Kandivli (East),
Mumbai - 4000101, INDIA.